Submissions are Open for 9th Annual Narrative Poetry Contest!
are OPEN for the contest from July 1 – Sept. 1
Naugatuck River Review's 9th Annual NARRATIVE POETRY CONTEST is being judged by Kaveh Akbar.
Finalists, Semi-Finalists and Winners will be notified and posted here by the end of November 2017
First prize is $1000 and publication in NRR
Second prize $250 and publication in NRR
Third prize of  $100 and publication in NRR
Judge for this year's Contest is Kaveh Akbar:
Kaveh Akbar's poems appear recently or soon in The New Yorker, Poetry,Tin House, Ploughshares, FIELD, Georgia Review, PBS NewsHour, Harvard Review, American Poetry Review, Narrative, The Poetry Review, AGNI, New England Review, A Public Space, Prairie Schooner, Virginia Quarterly Review, Poetry International, Best New Poets 2016, Guernica, Boston Review, and elsewhere. His debut full-length collection, Calling a Wolf a Wolf, is forthcoming with Alice James Books in Fall 2017, and his chapbook, Portrait of the Alcoholic, is out with Sibling Rivalry Press. The recipient of a 2016 Ruth Lilly and Dorothy Sargent Rosenberg Fellowship from the Poetry Foundation, a Pushcart Prize, and the Lucille Medwick Memorial Award from the Poetry Society of America, Kaveh was born in Tehran, Iran, and currently lives and teaches in Florida. Kaveh founded and edits Divedapper, a home for dialogues with the most vital voices in contemporary poetry.
GUIDELINES:
FIRST PLEASE READ THE GUIDELINES BELOW.
We accept ELECTRONIC SUBMISSIONS ONLY through Submittable. The contest fee of $20 (per 3 poem submission) will be accepted. Unpaid submissions will be disqualified. Emailed submissions and mailed submissions will not be considered.
Please submit no more than 3 unpublished NARRATIVE poems of no more than 50 lines per poem in ONE MSWord file (.doc or .docx or .rtf only, no .pdf please). Please remove your name from your file, as the poetry is read blind by our editorial staff and contest judge. Questions ONLY: Feel free to email us at naugatuckriver@aol.com. For more information go to http://naugatuckriverreview.com.
All poems will be considered for publication. Winners (3) will receive prize money and all finalists and semi-finalists will be rewarded with a copy of the journal.
Multiple submissions are discouraged, but simultaneous submissions are fine as long as you inform us in a timely manner if your work is published elsewhere. We claim first North American publication rights, so rights revert to the author after the initial publication period, just please give us credit.  We will only consider work that has not been previously published. All poems will be blind-read. Member CLMP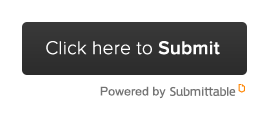 WINNERS OF LAST YEAR'S CONTEST BELOW! Poems are under POEMS tab.
Naugatuck River Review 8th Annual Narrative Poetry Contest Results:
Our judge this year was Tara Betts. Congratulations to all the poets!
1st prize won $1000, 2nd prize won $250, 3rd prize won $100
All winners, finalists and semi-finalists will be published in the Winter/Spring 2017 contest issue of Naugatuck River Review, issue 17.
First Prize – Destiny O. Birdsong for "Mythicana"
Second Prize – Kristi Carter for "One Orange Streak of Day"
Third Prize – Howard Faerstein for "Splintered"
Finalists
Lesley Jenike  – "The World Goes By My Cage and Never Hears Me"
William Moorhead – "Behind their Eyes"
Nancy Fowler – "An ocean too wide to be bridged"
Micki Blenkush – "Sergeant Kyle Returns from Afghanistan"
Kathleen Smith – "Rough Cut"
Lisa Drnec Kerr – "Starry Messenger"
LeRoy Sorenson – "In a Black Year"
Erin Redfern – "San Jose Family Camp (1989)"
Paula Mahon – "Preparing the temple lintel"
Alan Michael Parker – "The Ride"
Jessi Lewis – "Should I Draw the Mountain For You?"
Anne Riesenberg – "Or"
Suzanne Edison – "Accompanied Corpus"
Renny Christopher – "Ciutadella Park, Barcelona, in Spring"
Jason Morphew – "Winery"
Cindy Stewart-Rinier – "Seven Degrees from Verticle"
Gretchen Berg – "Mountain View"
Semi-Finalists
Rebecca Olander – "What I Remember about Heidi"
James Crews – "Carrying the Moon"
Jodi Hottell – "Monday, Tuesday"
Judy Kaber – "Unity Woman Killed in Route 137 Crash"
Janet Bowdoin – "Desmond Hits the Biscuit Factory"
Rebecca Ellis – "Pageant at an Orphanage"
Pat Hale – "A Brief History of Everything"
David Leff – "Turkey Hunting"
James Cahillane – "Almost Home"
Shirley Brewer – "Coming of Age in Wegman's"
Anthony Tao – "Baby Rabbit"
Rose Mary Boehm – "Guilt"
Laura Foley – "Message from the Beyond"
Grace Curtis – "Orange Moth"
Susan Rothbard – "Salty"
Gina Ferrara – "Seeing Psycho for the First Time"
Kristin Laurel – "Inheritance"
Ken Holland – "What Happened After the Before"
Vernita Hall – "Bop: Major League"
Kelsey Porada – "Edelweiss"
Darla Himeles – "On the Runaway Angus Bull the Stewarts Kindly Saved"
Previous contest winners, finalists and semi-finalists are listed below.
7th Annual Narrative Poetry Contest Results!
Congratulations to all winners, finalists and semi-finalists in Naugatuck River Review's 7th Annual Narrative Poetry Contest. Here is a list of winners and finalists who will be published in Naugatuck River Review's Winter 2016 issue. There are around 40 semi-finalists as well. Thank you to Patricia Fargnoli for judging the contest!
Prize Winners and Poems:
Cheryl Buchanan      Teaching Persuasion Under Surveillance  1st Prize ($1000 plus publication in NRR's Winter 2016 issue)
Janet Greenberg        Twelve Lines  2nd prize   ($250 plus publication)
Beth Paulson               Still Life with Oranges  3rd prize ($100 plus publication)
Finalists and Poems:
Cristina J. Baptista     Workers
Roy Bentley                 The Elegy of All Undefended Flesh
Anthony DeGregario     Fathers
Rebecca Ellis             My Father's Life Kicks into Reverse
Robert Fanning         My Father Watches His Daughter Taken Away
Melanie Figg             Learning to Speak
Beth Filson                 One Night There Was Music
Tzivia Gover              At the Midnight Diner
Marie Kane                 Field Guide to Killing a Scorpion
Howard Kogan           Homers
Leonard Kress           Graveyard-Shift
Moira MacLean-Wideman   A How-To on Blooming Bellies
Jennifer Martelli       Peasant Pie, Devil's Tooth
Ashley Memory          The Murder House at Sweetwater Ridge
Paul Portuges            Blood
Gail Thomas               Alchemy
Jeanne Wagner          The Perseids
Love to read great narrative poetry?
Please consider a SUBSCRIPTION to Naugatuck River Review. Only $20 brings you two beautiful and delightful issues of the journal, filled with great narrative poetry. Go to SUBSCRIBE on the button above and order through Paypal or send a check to our P.O. Box. We will also accept donations. Thanks so much to all our poets and readers!
This is a literary journal founded in order to publish and in doing so to honor good narrative poetry. Naugatuck River Review is dedicated to publishing narrative poetry in the tradition of great narrative poets such as Gerald Stern, Philip Levine or James Wright. We are open to many styles of poetry, looking for narrative that sings, which means the poem has a strong emotional core and the narrative is compressed.  We publish twice a year, Winter and Summer.
Winners will be published in the Winter/Spring 2016 Issue 15 of Naugatuck River Review.
All poems will be considered for publication.
Naugatuck River Review subscribes to the principles laid out in the Contest Code of Ethics adopted by the Council of Literary Magazines and Presses (CLMP):
CLMP's community of independent literary publishers believes that ethical contests serve our shared goal: to connect writers and readers by publishing exceptional writing. We believe that intent to act ethically, clarity of guidelines, and transparency of process form the foundation of an ethical contest. To that end, we agree to:
1. conduct our contests as ethically as possible and to address any unethical behavior on the part of our readers, judges, or editors;
2. to provide clear and specific contest guidelines—defining conflict of interest for all parties involved; and
3. to make the mechanics of our selection process available to the public.
This Code recognizes that different contest models produce different results, but that each model can be run ethically. We have adopted this Code to reinforce our integrity and dedication as a publishing community and to ensure that our contests contribute to a vibrant literary heritage.