The next submission period is July 1 – Sept. 1, 2022 for NRR's 14th annual narrative poetry contest. All winners, finalists and semi-finalist will be published in the Winter/Spring 2023 issue. This contest will be judged by Lisa Kwong. There is a $20 submission fee. Non-contest submissions (no fee) will open Jan. 1 – March 15, 2023.
General Submission guidelines:
We accept ELECTRONIC SUBMISSIONS ONLY through our online submission manager. Emailed submissions and mailed submissions will not be considered.
During the submission period ONLY please submit no more than 3 unpublished NARRATIVE poems of no more than 50 lines per poem in one file (doc, docx or rtf only) through Submittable. Please remove your name from your file, as the poetry is read blind by our editorial staff. Questions ONLY: Feel free to email us at naugatuckriver@aol.com. .
Accepted contributors will get a copy of the print journal. We are not in a position to pay you otherwise, but hope the journal is worth much more than the cost of its paper.
Multiple submissions are discouraged, but simultaneous submissions are fine, as long as you inform us right away if your poem is accepted elsewhere. We claim first North American publication rights, so rights revert to the author after the initial publication period, just please give us credit. We prefer work that has not been previously published.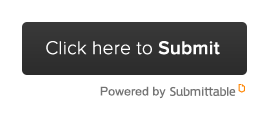 WHAT IS NARRATIVE POETRY?
We get this question quite often. What NRR is looking for are poems that tell a story, or have a strong sense of story. They can be stories of a moment or an experience, and can be personal or historical. A good narrative poem that would work for our journal has a compressed narrative, and we prefer poems that take up two pages or less of the journal (50 lines max). We are looking above all for poems that are well-crafted, have an excellent lyric quality and contain a strong emotional core. Any style of poem is considered, including prose poems. Poems with very long lines don't fit well in the format. Hope this helps.